Trustee: Fabian Lord (Chair)
Fabian is the Chair of the Board of Trustees and handles the day-to-day running of Young Active Minds.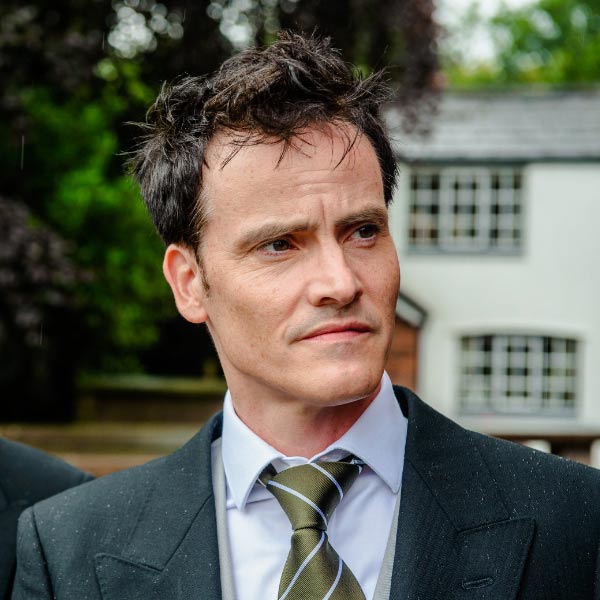 Fabian is used to providing educational training to children and young people as a civilian instructor. Fabian is a former deputy training manager for a multi-national company training up to 6,500 employees and was a chartered member of the Chartered Institute of Personnel & Development as well as an associate of the Chartered Institute of Educational Assessors.

Fabian is also a licensee and a speaker at TEDx events and a TED-Ed educator. He was a registered member of Mensa and holds a current enhanced DBS check and previously held position as a school governor.
---

Trustee: Marie Gooljar (Treasurer)
Marie is the Treasurer of the Board of Trustees and handles the finances and day-to-day accounts.
Marie has worked for 40 NASDAQ's and FTSEs Companies in her career to-date.
She enjoys tutoring students in specialist areas and runs a tutoring company. Marie works with all age ranges from primary school, to secondary school tutoring subjects including English, Business Studies and English Literature making learning fun and understandable with proven results.
Marie also tutors university students in Accounting and Business Studies.

Marie is also a licensee for TEDx events and holds a current enhanced DBS check.
---

Trustee: Elizabeth Douglas (Secretary)
Liz is the Secretary of the Board of Trustees.
Liz comes into regular contact with children in her capacity as the Vice Chair of Governors at a primary school for children with social and emotional health challenges. She also works as a Key Mentor in secondary alternative provisions across Greater Manchester with children and young people with EHCP plans and with children permanently excluded from school.

Elizabeth has also completed the following safeguarding courses: Children Safeguarding Levels 1 & 2; Adult Safeguarding Levels 1 & 2; & Child Sexual Exploitation Training Levels 1 & 2.
---

Trustee: Gabriela Silion
Gabi is a member of the Board of Trustees.
Qualified as an accountant in Romania, Gabi moved to the UK in 2002 where she's worked in Financial Services ever since. Gabi has volunteered and fund raised for a number of charities close to her heart: Manchester Dogs Home, Cancer Research, Mind and MNDA to name a few. More recently Gabi volunteered with various schools and universities in Greater Manchester, supporting students with work interview skills and practical money skills.

Gabi is delighted to be a Trustee of Young Active Minds and looks forward to working alongside the other Trustees and the Board of Directors to supporting all the exciting projects and initiatives.

Gabi lives in East Midlands with her boyfriend, Mark, their three dogs, Mally, Louis and Luca, and a Hahn's Macaw called Harry.
---

Trustee: Montgomery Lord (Founder)
Monty is the founder of the charity & joined the Board of Trustees on his 16th birthday.
We're very gifted to have Montgomery (Monty) Lord onboard as a Trustee. He's a 16-year-old, multi award-winning change maker, social entrepreneur, mnemonist, researcher and the founder of this charity. As a world memory champion, he's also the youngest in the UK with the most world records, currently holding 5 Guinness World Records for world memory challenges.

Monty holds the trademark for his memory technique 'Rapid Memory Recall System' and post-COVID, is now starting to run our schools engagement programme.

An accomplished public speaker, Monty has spoken about memory at a TEDx talks event & presented to world leaders at the United Nations in Geneva and the All-Party Parliamentary Group on Mentoring.

He engaged thousands of children across several schools in his ground-breaking research and was recognised with the Prime Minister's Points of Lights Award, the Diana Award & the British Citizen Youth Award for services to the community & charity.

Named in The Independent newspaper (The Happy List 20/21) as in the top 50 inspirational people "driving positive change in Britain."
---